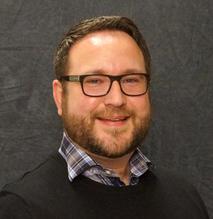 I am a licensed Marriage and Family Therapist based in San Francisco and Berkeley, CA. I continue to work in Community Mental Health with expertise in the LGBTQQI population, HIV/AIDS and crisis intervention. I work with a wide range of sexuality issues including coming out, alternative relationships and gender identity.
We live in a busy, fast paced world where we are bombarded with information and competing demands. We can look at your specific situation to prioritize, set boundaries and identify effective communication skills to reduce stress and anxiety.
I also have an extensive background working with pets and offer support around grief and loss and other pet relationships. Many people's lives can be enhanced with support from their animal companions and I offer support to help maximize benefit for both you and your pet. I am aware of the role our pets play in our lives and understand and can relate to the devastation that occurs when one loses a pet.
Education: MA from New College of California 2006
License: CA Board of Behavioral Sciences (BBS) LMFT50003